Shipping Confirmed!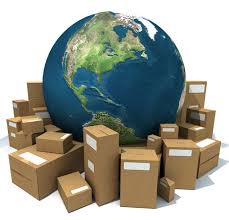 Backers! 
Your Copies of HOST have Shipped. They all went out Yesterday! What this means is Everyone in the US will have their copy by friday at the latest, Some of you will have them today, another good amount of you will have them tomorrow, nearly all of you will have them on Thursday. The last of the US backers will definitely have them Friday at the latest. How cool!
Another funny topic, My Copies haven't shipped yet. Because I ordered enough to stock some stores locally Mine won't ship until today or tomorrow. So I won't see them till Friday or Monday.
This gives you an opportunity to get your game, Take photos, and upload them to Board Game Geek, and get Geek Gold for submitting action shots. I encourage you to do so. And I encourage you to become a fan of the game on Board Game Geek.
If you like to Review games, Feel free to review HOST, And send me the link to any blog or video and I'll reference it on the shop page for HOST on The Game Crafter. You can also post videos and reviews to Board Game Geek for Geek Gold!
If you want another copy, you can get it here: https://www.thegamecrafter.com/games/host Its only $15.99 Plus shipping it averages to just over $20.00 This price is only valid till January 1st. So when you get your copy and your friends want to know where to get one. tel them: https://www.thegamecrafter.com/games/host and to get a move on it! Beginning Jan 1st It will go back up to the full retail price of $24.99
International Backers, 
Your copies have shipped too, but shipping out of the US is a mixed bag of when they'll arrive. Im fairly certain Canada will get there copies Monday or Tuesday. But I cannot Guarantee anything. If this was a Christmas gift for anyone, I apologize if it doesn't get there in time. What I have done before for Christmas when a gift doesn't arrive, is get a silly greeting card, and write in it about how the real gift is on the way. Then something something about Union Labor, something something.
Thank you again for your support.
-Matthew Ryan Robinson
LIKE THE FACEBOOK PAGE: www.facebook.com/brokenprismgames
FOLLOW THE BLOG: www.brokenprismgames.com
FAN THE BOARD GAME GEEK PAGE: http://boardgamegeek.com/boardgame/149617/host
Related articles