Faster than expected shipping!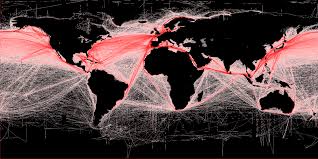 Hey all, So my very excellent friends at www.thegamecrafter.com Really pulled through this weekend! They locked themselves in and worked round the clock to get some games printed and boxed and all that is required. So now it looks like our Estimated ship date has moved from Dec 17th 2013 up to Dec. 11th. 2013. Which is radical. Now remember this is still an estimate. I will update again once I have confirmation that they have actually shipped. But I realized I haven't been in touch in a few days.
You may have seen somethings about the weather we're having here in North Texas. It's been abysmal. But it look like its over and just needs to thaw away. I'll be putting together the Thank You post on the blog soon, and I'll update with the link to that.
Thank you all again! It's been really great working with you all to get this made, and out into the world. Im hard at work on wrapping this all up, and started on the next game. Everything is super exciting. so thank you for being part of this!
-Matthew Ryan Robinson.
Like us on Facebook! www.facebook.com/brokenprismgames
Follow the Blog! www.brokenprismgames.com
Buy a Copy of "HOST" Today!
Related articles